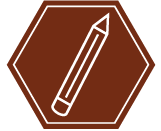 What's in this Tutorial
This is Part One of a three part tutorial on creating custom page templates for WordPress. In this tutorial I will be covering the process of designing a page template. We will take a look at:
Planning the page based on your needs.
Wireframing the layout.
Creating a mockup based on our wireframe and our WordPress theme's current design.
Click here to read Part 2: Designing a Custom Page Template