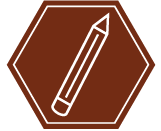 Background
Yes, I know, I know…Adobe is dropping Fireworks and it will not be available in the new family of Creative Cloud Apps. However, as an avid user of the application…I am currently refusing to let it go!

If you are reading this post, odds are you are part of the "cult following" of Fireworks fans. As such, you are probably also aware of the lack of substance on the web related to this (in my opinion) overlooked gem of the Adobe Suite. Running a search for anything Fireworks related will return, at most, one page of semi-relevant articles. Boo!
As a designer/developer/do-it-all-myself-business-owner I try to find shortcuts where I can afford them. Creating grid templates is not a task I want to be waisting my time with! But alas, running a search for a Fireworks 1440 gird template (to no surprise) returns nothing. So, I took some time last year to create one for myself and thought it would be a nice asset to share.
Get the File
This is a simple 1440 pixel grid template that uses guides and also has a folder titled "grid" with some transparent rectangles filling in the columns — if you like that sort of thing. Enjoy!